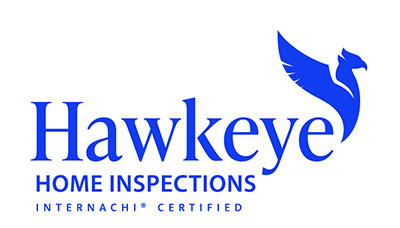 503-341-3522 - HawkeyeOregon@gmail.com - OCHI# 265 CCB# 225525
---
Home Inspection
The Inspection is performed as a visual/non-invasive walk-through survey in accordance with the standards of practice set forth in Division 8 chapter 812 of the Oregon Administrative Rules and the Internachi SOP.
A home inspection is not a code inspection nor ensures that manufacturers installation instructions were followed. The intent of the inspection is to offer an opinion based on what appears to be under limiting circumstances.
Thus a comprehensive evaluation, troubleshooting or analysis of defective or deficient findings or a detailed prescription for proper and correct repair are beyond the scope of this inspection.
The inspection is based solely on the property conditions present at the time of the inspection. Conditions may exist but go unreported if they were not present or exposed to view at the moment we looked at the item to be inspected.
We don't move any obstructions such as furniture, storage, personal items, free standing appliances, vegetation, insulation etc. The client or his or her representatives are responsible for arranging with the owner, seller or tenant access to items of inspection particularly attic and crawlspace openings/hatches, electrical panels, hot water heaters and heating and cooling systems.
An evaluation of the energy efficiency of components and systems is not performed nor is comfort and IAQ concerns or environmental hazards such as asbestos, Radon, mold or buried fuel tanks etc.
Because the inspection is conducted under time constraints and other limiting circumstances and without the benefit of in-depth investigation, no certifications or warranties are provided that the items of inspection are free of hidden or latent defects, fire/life/safety hazards or will continue to perform satisfactorily. There are no certifications or warranties provided concerning an item's actual condition, quality, value or serviceability.
Structural
Foundations
Floor structure
Wall structure
Columns/Piers
Ceiling structure
Roof structure
Evidence of harmful moisture intrusion or condensation
Exterior and Site
Wall claddings, flashing and trim
Entryway doors and all windows
Garage doors and operators
Attached decks, balconies, porches, railings, stairs, steps and stoops
Eaves, soffits and fascias
Vegetation, grading & drainage, driveways, walkways and retaining walls with respect to their effect on the condition of the building that adversely affect the structure
Roof
Roof coverings
Roof drainage systems
Flashings
Skylights, chimneys and other roof penetrations
Signs of leaks or harmful condensation
Plumbing
Interior water supply and distribution system
Interior drain, waste and vent system
Hot water systems
Above ground oil storage tanks
Sump pumps and sewage ejectors
Electrical
Service entrance conductors
Service Equipment, grounding equipment, main overcurrent device and distribution panels
Amperage and voltage ratings of the service
Branch circuit conductors, their overcurrent devices and their compatibility
Operation of a representative number of installed ceiling fans, lighting fixtures, switches and receptacles
Polarity and grounding of receptacles within 6 feet of interior plumbing fixtures and all receptacles in the garage/carport and on the exteriorOperation of ground fault and arc fault devices
Smoke and CO alarms
Heating systems
Heating equipment
Normal operating controls
Automatic safety controls
Chimneys, flues and vents where readily visible
Heat distribution systems
Presence of installed heat sources in each room
Cooling system
Central air conditioning system & its distribution system
Interiors
Walls, ceiling, floors
Steps, stairways, railings and balconies
Counters and cabinets
Doors and windows
Operate a representative number of doors and windows
Report signs of abnormal or harmful moisture penetration or condensation
Insulation and Ventilation
Insulation and vapor retarders where exposed to view in unfinished spaces
Ventilation of attics and crawlspaces
Kitchen, bathroom and laundry venting systems
Operation of readily accessible attic fans when temperatures permit
Absence of insulation in unfinished spaces adjacent to heated living areas
Built-In Appliances
Range, cook top and installed oven
Dishwasher
Trash compactor
Garbage disposal
Ventilation equipment
Installed microwave
Built-in refrigerator
GENERAL EXCLUSIONS and OUT OF SCOPE ISSUES AND ITEMS
Life expectancy of any component or system;
The causes of the need for a repair;
The methods, materials, and costs of corrections;
The suitability of the property for any specialized use;
Compliance or non-compliance with codes, ordinances, statutes, regulatory requirements or restrictions;
The advisability or inadvisability of purchase of the property;
The presence or absence of pests such as wood damaging organisms, rodents, or insects;
Cosmetic items, underground items, or items not permanently installed; or
Detached structures.
Concealed insulation and vapor retarders;
Venting equipment that is integral with household appliances; or
Thermal efficiency ratings.
Fences or privacy walls;
Ownership of fencing, privacy walls, retaining walls;
Condition of trees, shrubs, or vegetation; or
Soil or geological conditions, site engineering, property boundaries, encroachments, or easements.
Oregon certified home inspectors are not required to:
Offer or undertake any act or service contrary to law;
Offer warranties or guarantees of any kind;
Offer to undertake engineering, architectural, plumbing, electrical or any other job function requiring an occupational license in the jurisdiction where the inspection is taking place, unless the Oregon certified home inspector holds a valid occupational license, in which case the Oregon certified home inspector may inform the client that the home inspector is so certified, and is therefore qualified to go beyond Division 8 and undertake additional inspections beyond those within the scope of the basic inspection;
Calculate the strength, adequacy, or efficiency of any system or component;
Enter any area, undertake any procedure that may damage the property or its components, or be dangerous to the Oregon certified home inspector or other persons;
Operate any system or component that is shut down or otherwise inoperable;
Operate any system or component that does not respond to normal operating controls;
Disturb insulation, move personal items, panels, furniture, equipment, plant life, soil, snow, ice, or debris that obstructs access or visibility;
Determine the presence or absence of any suspected adverse environmental condition or hazardous substance, including but not limited to toxins, carcinogens, noise or contaminants in the building or soil, water, and air;
Determine the effectiveness of any system installed to control or remove suspected hazardous substances;
Predict future condition, including but not limited to failure of components;
Project operating costs of components;
Evaluate acoustical characteristics of any system or component;
Observe special equipment or accessories that are not listed as components to be observed in Division 8;
Identify presence of odors or their source;
Storm windows, storm doors, screening, shutters, and awnings;
The Oregon certified home inspector is not required to observe:
Storm windows, storm doors, screening, shutters, and awnings;
Garage door operator remote control transmitters;
Geological conditions;
Recreational facilities (including spas, saunas, steambaths, swimming pools, tennis courts, playground equipment, and other exercise, entertainment, or athletic facilities); or
Detached buildings or structures.
Water conditioning systems;
Fire and lawn sprinkler systems;
On-site water supply quantity and quality;
On-site waste disposal systems;
Foundation irrigation systems;
Whirlpool tubs, except as to functional flow and functional drainage;
Swimming pools and spas;
Solar water heating equipment.
State the effectiveness of anti-siphon devices and anti-backflow valves;
Determine whether water supply and waste disposal systems are public or private;
Operate automatic safety controls;
Operate any valve except toilet flush valves, fixture faucets, and hose faucets;
Low-voltage systems except to report the presence of solenoid-type lighting systems;
Security system devices, heat detectors, or carbon monoxide detectors;
Telephone, security, TV, intercoms, lightening arrestors or other ancillary wiring that is not a part of the primary electrical distribution system; or
Built-in vacuum equipment.
Insert any tool, probe, or testing device inside the panels;
Test or operate any overcurrent device except ground fault circuit interrupters;
Dismantle any electrical device or control other than to remove the covers of the main or auxiliary distribution panels
The interior of flues;
Fireplace insert flue connections;
Humidifiers; or
The uniformity or adequacy of heat supply to the various rooms.
Operate automatic safety controls;
Ignite or extinguish solid fuel fires;
Operate cooling systems when weather conditions or other circumstances may cause equipment damage;
Non-central air conditioners;
The uniformity or adequacy of cool-air supply to the various rooms.
Operate a representative number of cabinets and drawers.
Paint, wall paper, and other finish treatments on the interior walls, ceilings, and floors.
Draperies, blinds or other window treatments.
Clocks, timers, self-cleaning oven function, or thermostats for calibration or automatic operation; Non built-in appliances;